Balassi Summer University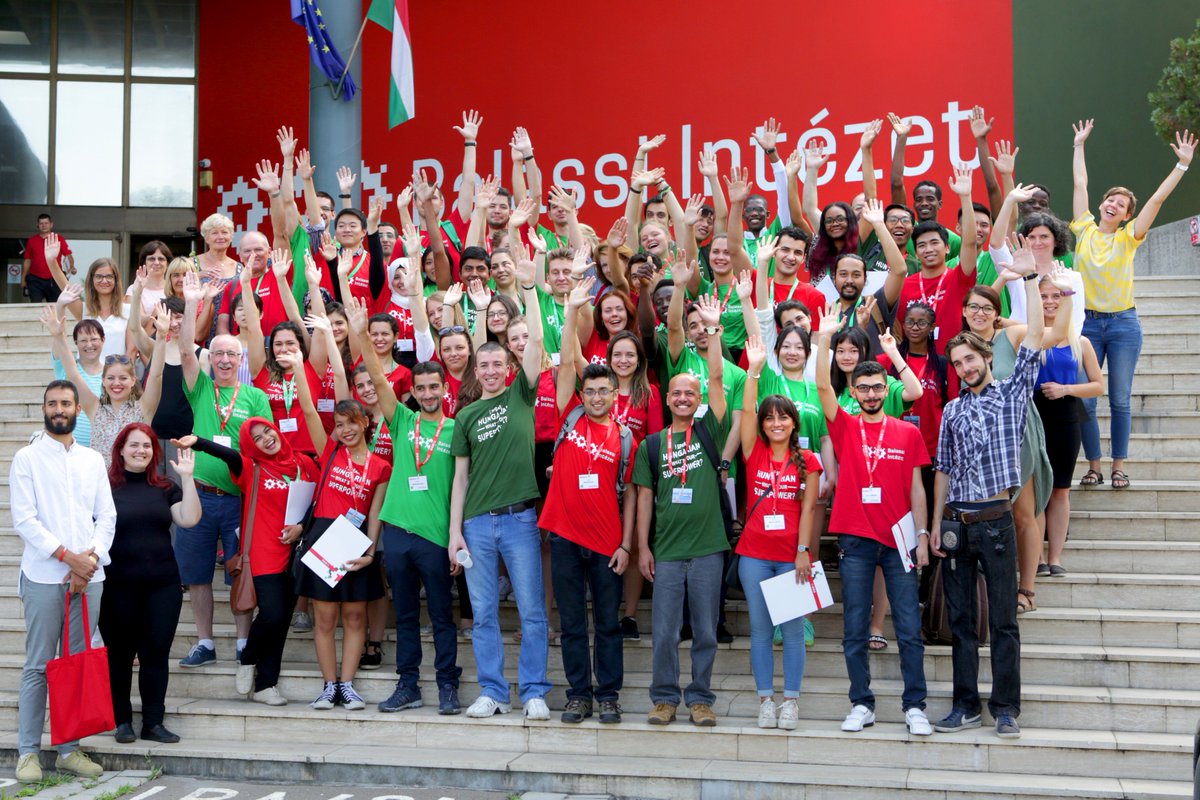 Balassi Summer University - BUDAPEST
2018
4 weeks, 80 Hungarian language lessons, 8 lectures on Hungarian culture, "Táncház", excursions, afternoon programmes
The Balassi Summer University (23 July 2018 – 17 August 2018) awaits everyone who wish to learn Hungarian language and want to know more about Hungarian culture.
In the 4-week programme intensive Hungarian language lessons are combined with lectures on Hungarian literature, history, geography, music, theatre, folk and fine arts etc. The course taking place in Budapest provides a fine opportunity to introduce participants into the Hungarian cultural heritage, as well as for them to discover and experience individually a variety of enriching cultural programmes offered by the capital city.
Our qualified, experienced and enthusiastic Hungarian as a foreign language teachers, who are always open to the students' needs, ensure the high standard of education.
Individuals entitled to sumbit their scholarship applications until 7 March 2018 mindnight, are:
of Hungarian descent, citizens and residents of the Western diaspora communities, and of minimum 18 years of age, or
of non-Hungarian descent, citizens and residents of other countries, and of minimum 18 years of age
https://sao.bbi.hu/palyazatok/kitoltes/balassi-nyari-egyetem-2018
https://sao.bbi.hu/palyazatok/kitoltes/balassi-summer-university-2018
The programme is also available on a self-paying basis.
Important dates for those applying for the programme on a self-paying basis:
Deadline for application:             6 July, 2018
Arrival:                                         22 July, 2018
Instruction begins:                      23 July, 2018
Departure:                                   17 August, 2018
Course fees:
Full programme tuition fee:                    238,500 HUF (appr. 770 Euro)
Language classes only:                           166,000 HUF (appr. 535 Euro)
Accomodation*:

- in a 3-bedded room            20,000 HUF (appr. 65 Euro)
- in a 2-bedded room            30,000 HUF (appr. 95 Euro)
The full programme tuition fee includes the cost of language courses, lectures, field trips and course materials.
*Please note that accommodation prices are subject to change.
Balassi Summer University offers:
LANGUAGE CLASSES (80)

4 lessons/day (small groups, focusing on communication, interactive tasks, language laboratory)

CULTURAL LECTURES (14)

e.g. The Hungarian Language, The Hungarian Dream, Spotlight on the Hungarian Theatre: Its Past and Present, "Survival Hungarian Literature", The Milestones of Hungarian History, The Revolution and War of Independence in 1956, The History of Hungarian Movie

EXCURSIONS (2)

to Northern Hungary and to Lake Balaton

AFTERNOON PROGRAMMES

(12  - and a lot more possibilities in the Budapest summer)

Gellért Hill

Walk

Parliament

of Hungary

Zwack

Museum

Folk dance event

Introduction to Hungarian Wine with tasting

Budapest Zoo

Hidden Treasures:

City Walk

House of

Terror

National Museum

Margitsziget

Musical Fountain

Opera House

City Park
For further information please contact Tilla Korcsmáros study coordinator.
 In person: H-1016 Budapest, Somlói út 51., room 214
Telephone:  +36-1-381-5146
E-mail: balassisummeruni@mfa.gov.hu
Further information at the webpage of MFA–Balassi Intézet: www.balassi-intezet.hu