Erasmus+: a Széchenyi István student walks with monitor lizards and blogs about her experiences
Several students and faculty members of Széchenyi István University have studied or taught in Thailand in the past academic year, benefitting from the Erasmus+ International Credit Mobility program.
According to the participants, the simple application process provides life-changing experiences, fruitful international contacts, excellent language skills and a wide range of professional knowledge for those who are not afraid to take on the adventure. A student blogging about her experience and the Vice Dean for Academic Affairs encourage everyone to apply for study abroad opportunities.
"One door opens another, if you are brave enough to enter the first one," is how Dora Schlögl, an architecture student at Széchenyi István University, summarised her motto. She told us about what the Erasmus+ International Credit Mobility program has given her. The student from Kőszeg even kept a blog about her experiences in Thailand to document her memories and to encourage others to study abroad. "Even before I went to university, I was sure that I wanted to have the opportunity go to a distant continent, and an absolutely different culture. The real challenge is to get out of your comfort zone, so I looked for a place outside of Europe," the future architect began her story. She added,
"I once found it difficult to settle in a new community, at the beginning of my university studies I often travelled by car from Kőszeg to Győr because I disliked travelling by trains and was even afraid of transferring trains. However, thanks to the Erasmus+ programme, conducting a job interview in German or English, or arranging travel within or outside Europe is a piece of cake.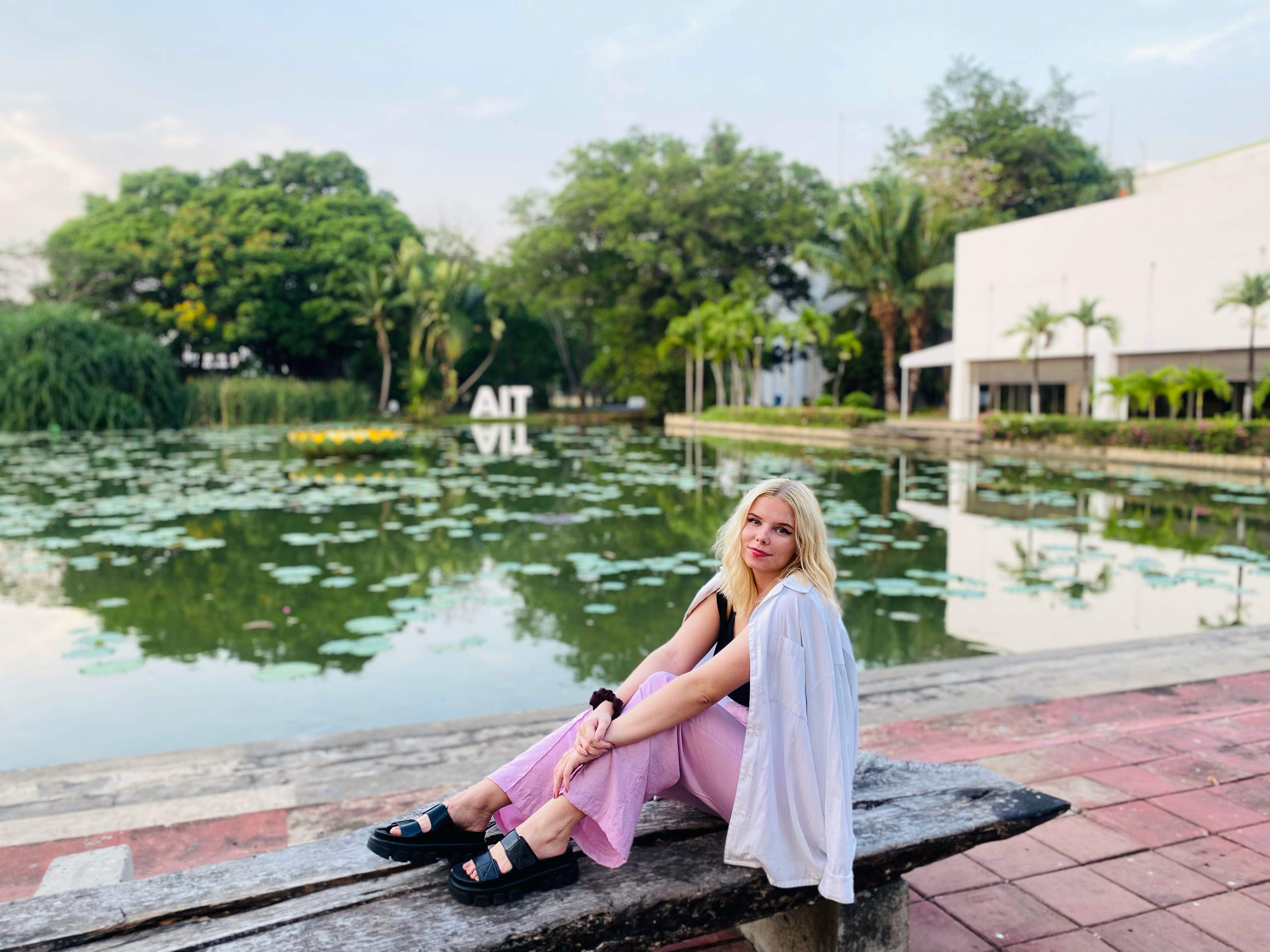 A Győr student on the University of Thailand campus
"It was well worth the journey, as I could study under great professors at the Asian Institute of Technology; moreover, after several rounds of interviews, I was hired by Artelia-Cornerstone Ltd., which set the stage for my future international opportunities. That's when I felt that one door opens another, and the immense amount of positive experiences made me glad that I wasn't afraid to enter the first one. I have made lifelong friendships, went to many special places alongside my studies; I had the privilege of tasting scorpions and eating meat ice cream, and I ran into large monitor lizards every day on campus. I experienced cultural differences, the Asian bustling traffic, the daily life of Thai families, and staying in luxury hotels and even in a simple bungalow in the jungle. I got to see one of the world's most fascinating metropolises, but I also got a glimpse of the calm, spiritual and natural Thailand," she said in answer to our questions.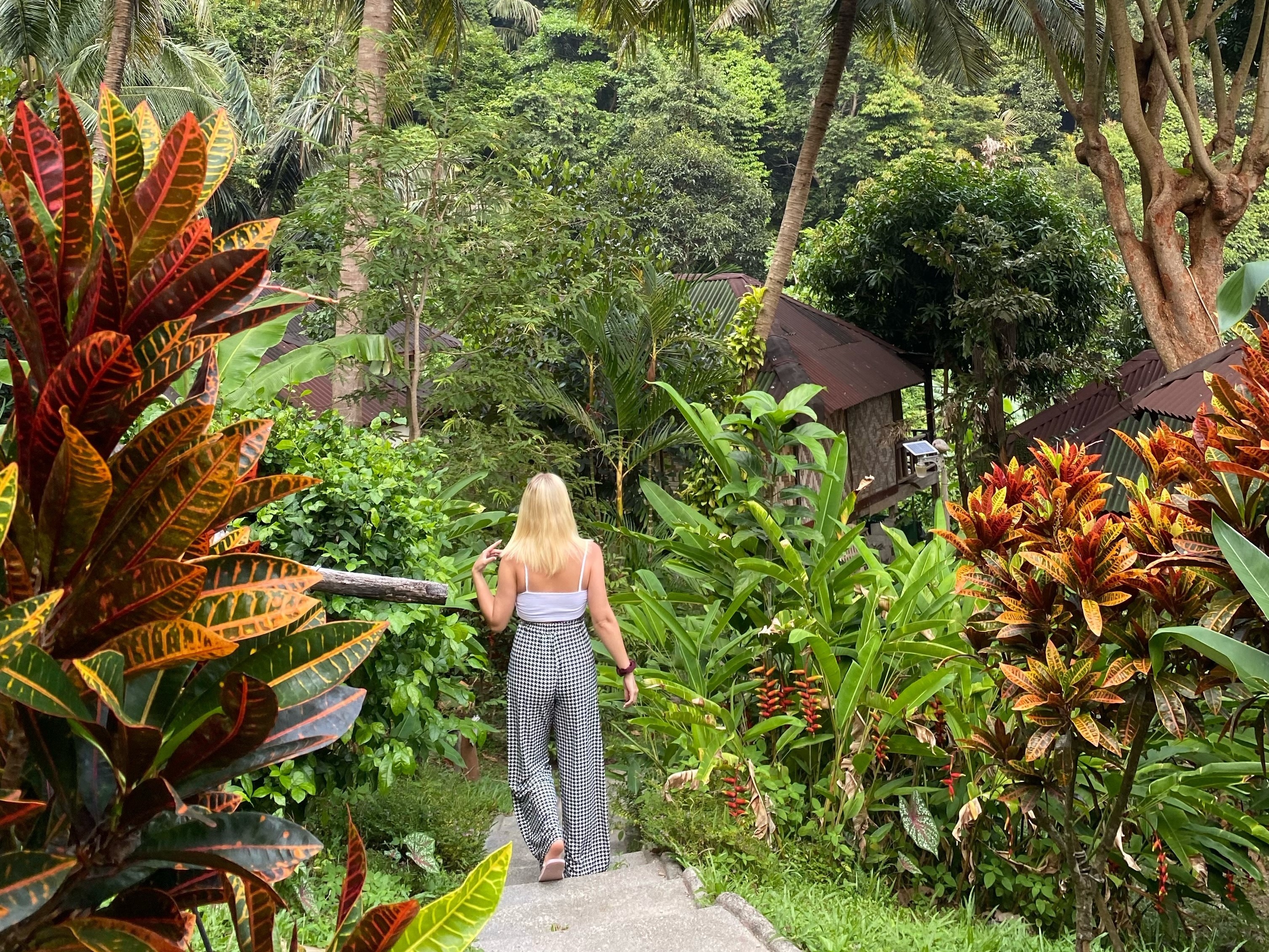 Dora Schlögl wrote a blog about her experiences in Thailand, which can be found at: egyetemistathaifoldon.blog.hu
Se says the application process was simple, and everything went smoothly thanks to the help of the university staff. The Covid pandemic and stricter border crossing rules meant more difficulties because she also needed vaccinations, medical certificates, and even had to book quarantine accommodation.  She added,
"European destinations require minimum administration, but arranging trips further afield is also viable, as Széchenyi István University provides all the support that students need to make the most of this opportunity."
The same is true for teachers, who also have a door open in front of them. "By filling in a simple online form, we can give ourselves the opportunity to gain insight into the workings of universities in other nations, their teaching methods, build new international professional relationships and effectively nurture existing ones," said Dr Attila Borsos, Vice Dean of the Faculty of Architecture, Civil and Transport Engineering at the university, who has visited several institutions abroad through Erasmus.
"I have already gained experience abroad as a student, I did my internship in a design company in the Netherlands. This experience has contributed greatly to the openness with which I regularly search for contacts abroad, hold lectures and take advantage of the opportunities offered by Erasmus programmes," said the associate professor of the Traffic Civil and Water Engineering Department.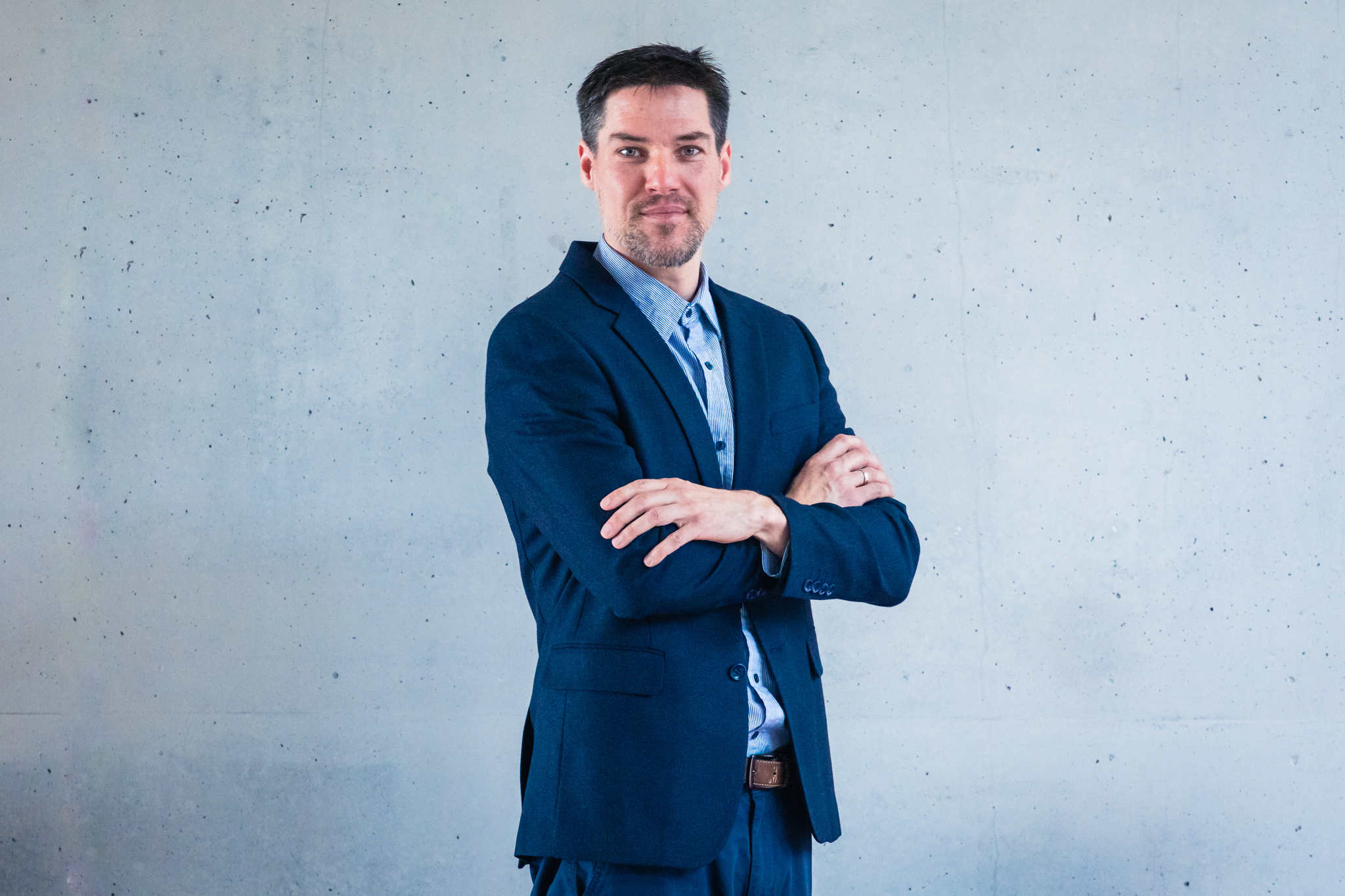 Dr. Attila Borsos, Vice Dean of the Faculty of Architecture, Civil and Transport Engineering at Széchenyi István University (Photo: Csaba József Májer)
Most recently, he visited Thammasat University in Thailand thanks to the programme. The department has excellent links with universities in Thailand, going back decades.
"The intensity of the cooperation is clearly demonstrated by the fact that two weeks after our return home, our visit was reciprocated and we hosted our Thai colleagues at Széchenyi University. In such cases, we review our current research areas, and this time we have again found common ground where we can expand our cooperation. For example, both institutions are active in the field of pedestrian safety, but our Thai colleagues have also shown great interest in our architectural engineering training," highlighted the Vice Dean.
He added that the programme also contributes to the expansion of international relations of the university of Győr, for example, the cooperation with the University of Catania in Italy was recently strengthened, as one of their students wrote their master's thesis at Széchenyi István University.
Register with your friends!
Széchenyi István University is announcing a call for applications for Erasmus+ Mobility in Europe and abroad for the academic year 2022/23. The good news is that several students can apply together for study and travel abroad, so they can experience the opportunities of international mobility together.
For details, please visit the website of the Centre for International Programmes (NPK), e-mail: international@sze.hu, or contact the NPK staff in person on the 1st floor office of the Administration Building (9026, Győr, Egyetem tér 1.).