FREE TO ROCK" MOVIE followed by DISCUSSION
On Wednesday, 25 September Széchenyi University, in collaboration with the Embassy of the United States of America, and to commemorate the 30th anniversary of Hungary's transition from Socialism to Democracy, Széchenyi István University organized a screening of the film "Free to ROCK" in the Aula.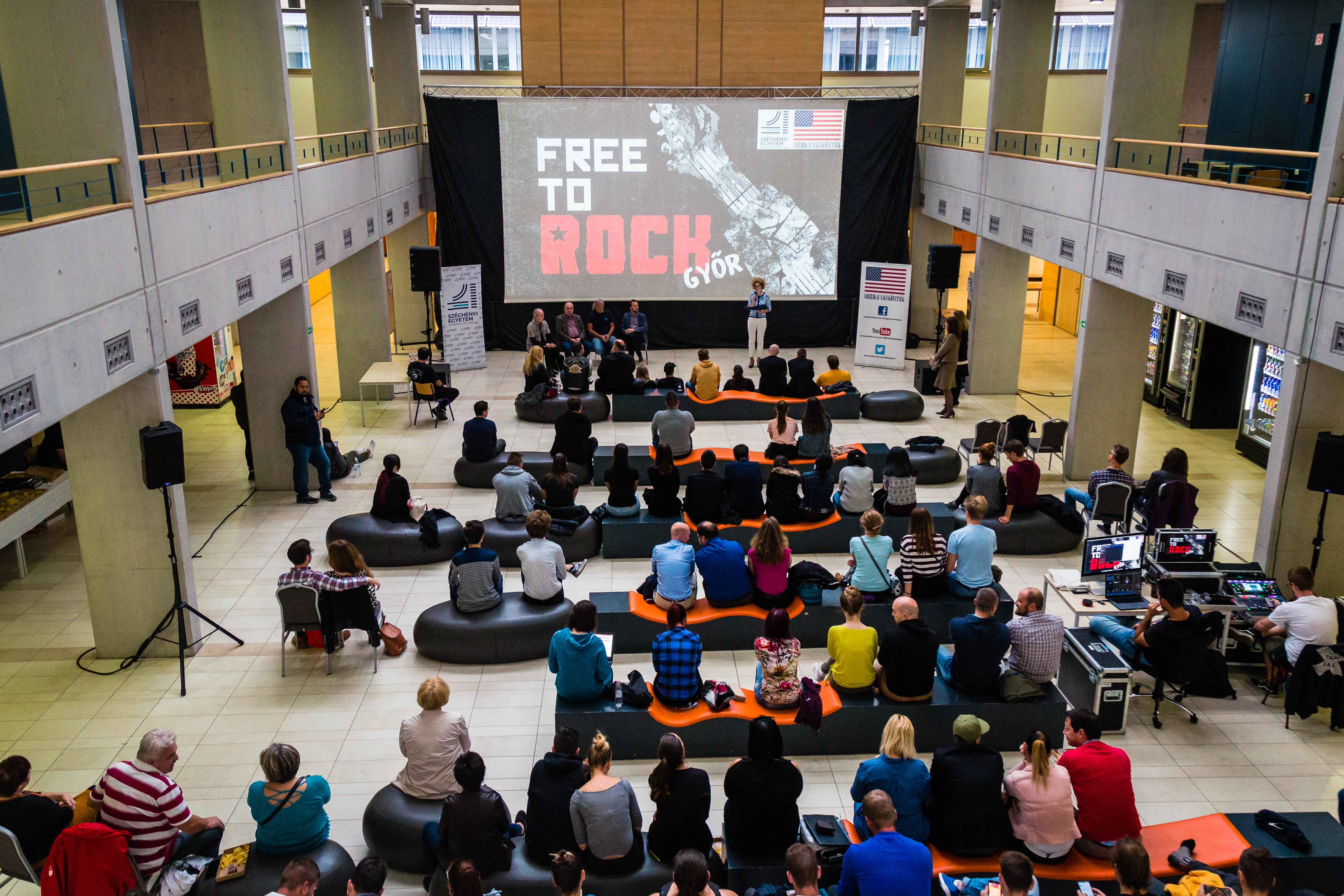 Through documentary interviews with rock stars and politicians, the documentary shows the path of history in the Soviet Union until the fall of communism, and the role that American and other musicians played in this process through rock music. The film was directed by Jim Brown, a 4-time Emmy winner, with Kiefer Sutherland as narrator. Real players include presidents, diplomats, spies, rock stars from Western Europe to the Soviet Union, who tell us how Rock & Roll played a role in ending the Cold War.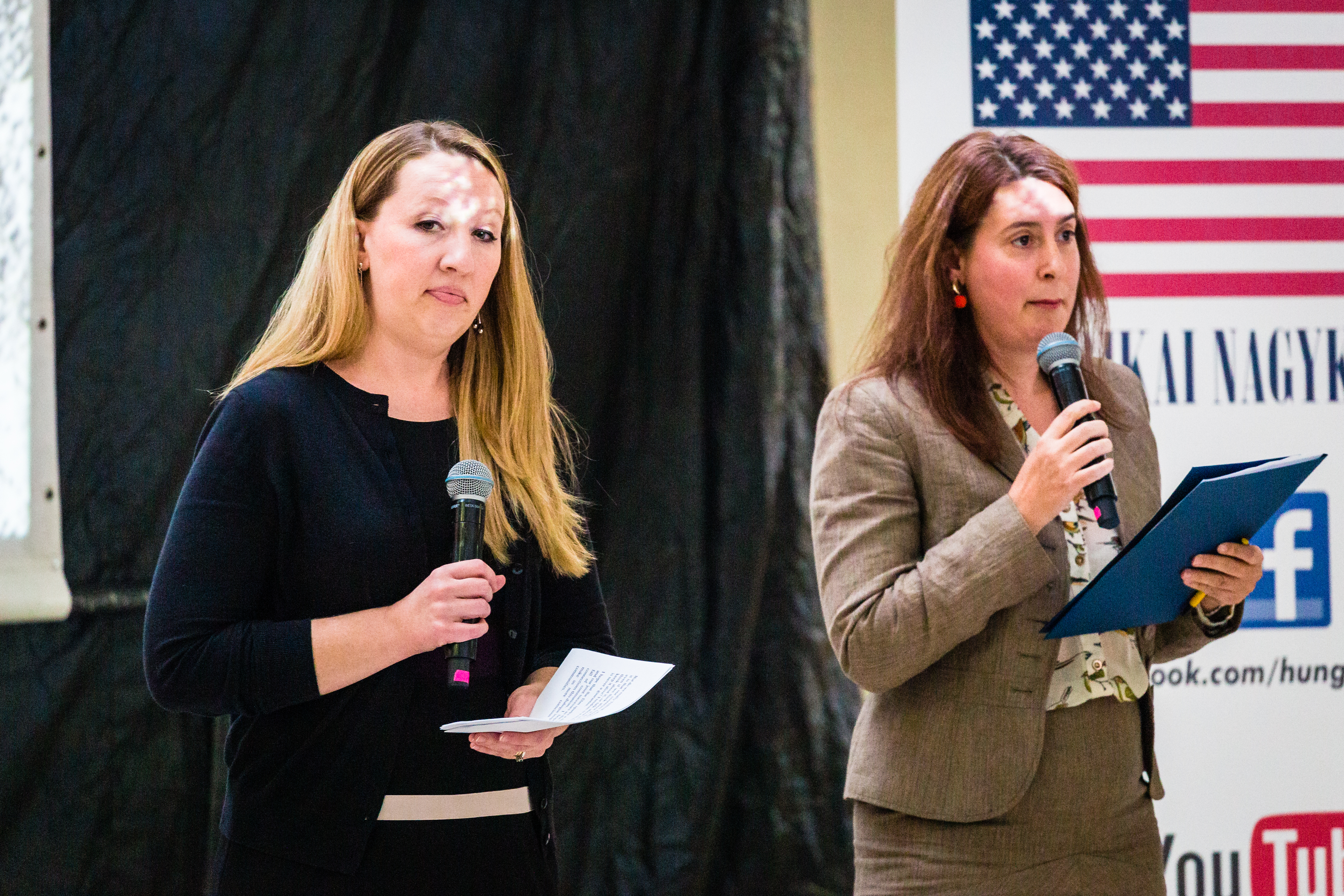 After the film screening, the audience was invited to a discussion with renowned experts about the Western cultural influences of Hungarian society in the Kádár era. Guests included Ms Lauren Perlaza, Cultural Attaché, Embassy of the United States of America, who opened the event,  Dr Bence Csatári,  historian, journalist, and scientific researcher at the Office of the National Memory Committee, Mr Béla Szilárd Jávorszky, music writer, editor, author, Mr László Zselencz, prominent rock musician and Mr József Bana,  Director of the Győr Archives.  The University is most grateful to Ms Mónika Váli, Public Diplomacy Specialist for the US Department of State, for her role in the organisation of this programme. A good number of international students were present at the movie screening.