Kindness wrapped in a croissant – one of Széchenyi's international students puts a smile on faces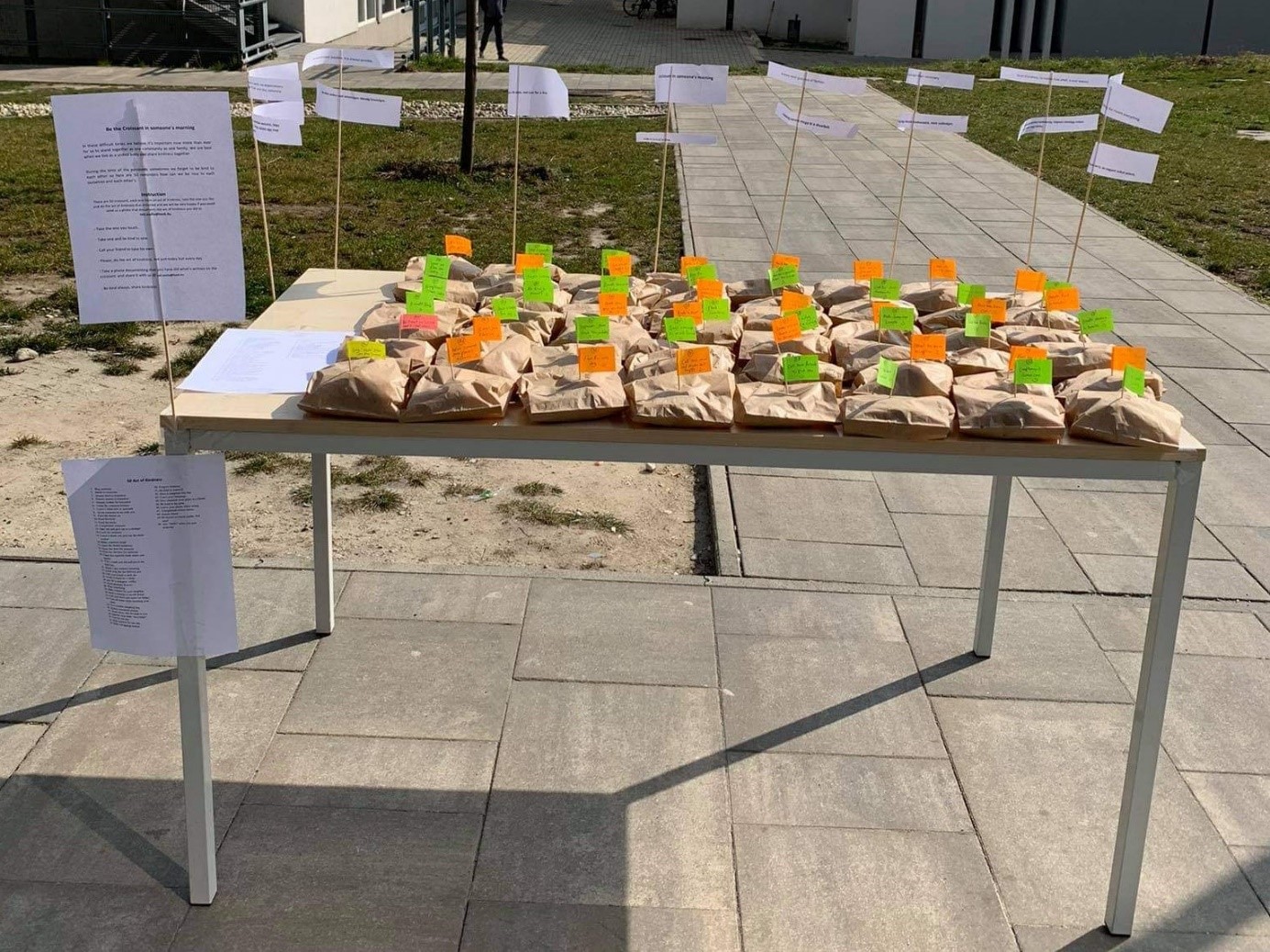 "Give someone a hug!", "Send flowers to a stranger!", "Greet the porter kindly!" These and similar messages – accompanied by a croissant – were placed in front of reception at the Halls of Residence on Friday morning by Anas Hawari, an international student at Széchenyi István University. Those who took one of the pastries not only got a tasty snack, but also a heartwarming "task" to cheer others up and bring a ray of light into the dullness of everyday life.
Győr, 29 March 2021 – Márton Horváth, SZEnews
The protracted situation with the pandemic is a challenge for many people, including international students, who are studying far from home and from their loved ones. To put a smile on as many faces as possible, one of them organized a scheme under the name of  "Kindness never goes out of fashion".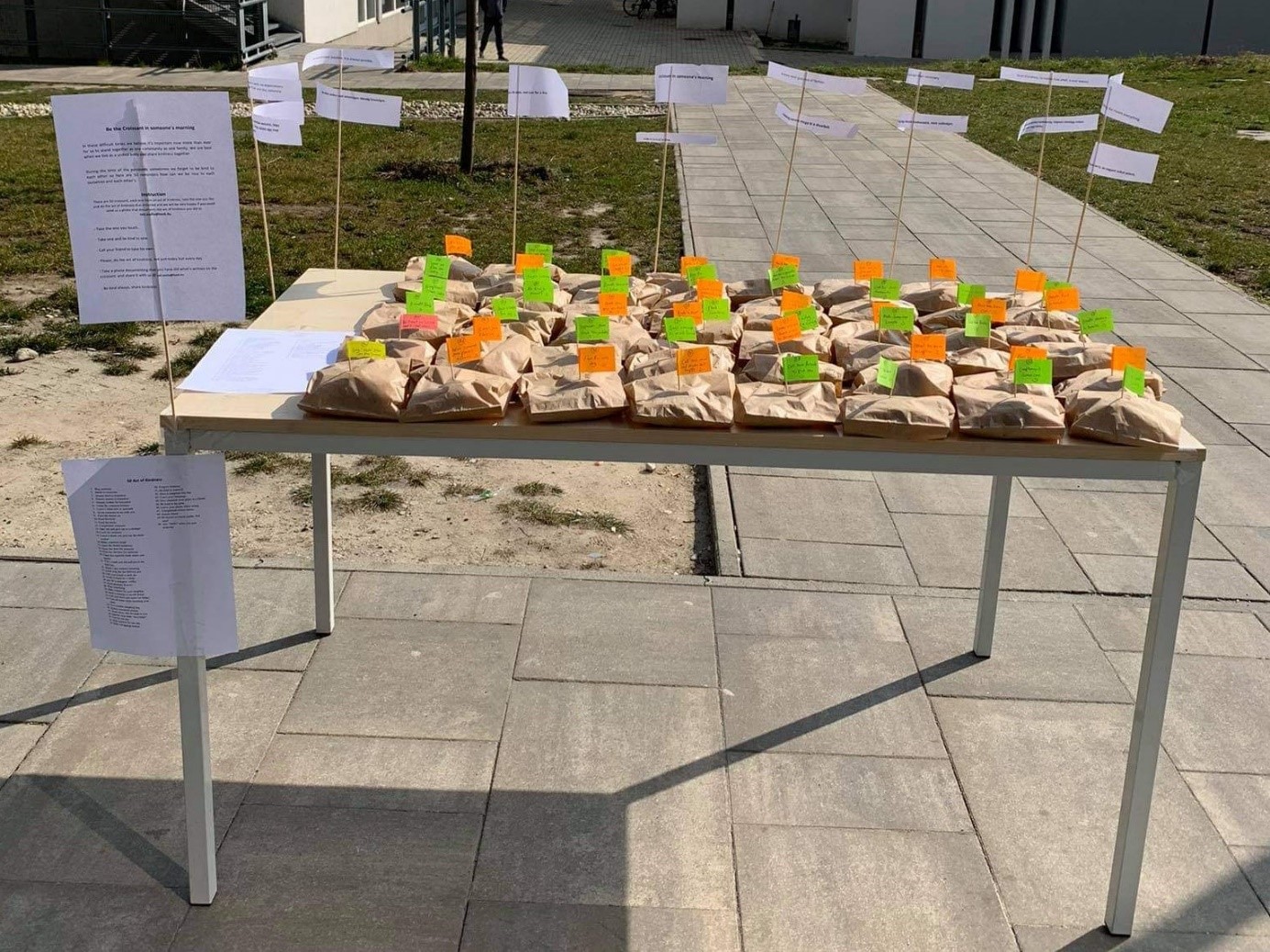 The croissants were provided at a discount by Abrakadabra bakery, with the full cost of the scheme borne by its mastermind
"We often forget to be kind to each other, although in the current situation I think it's especially important to be able to show strength as a community. We have been locked up in the same place for a long time and, everyone is stuck in this situation. With this gesture I wanted to change that," said Anas Hawari in reply to our inquiry about his motivation.
"As a Muslim, I learned that we must thank God for all the good we have received from destiny, be it our health, our family or anything else. We can only repay this if we give something too. The obvious way to do this is through charity and donations. I think it is important to keep this in mind," the student stressed.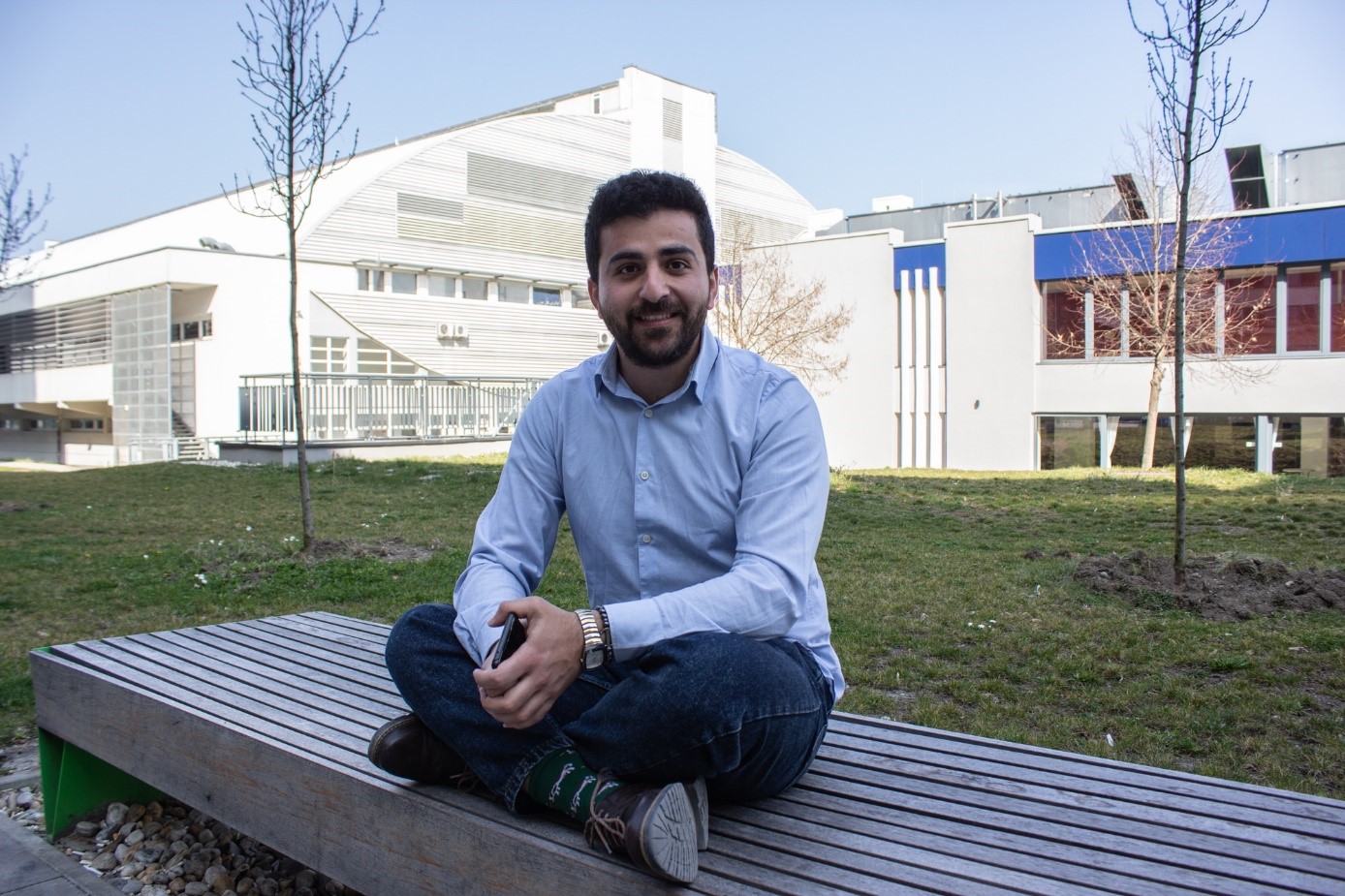 Anas Hawari, MSc Marketing student at Széchenyi István University (Photo: Márton Horváth)
So on Friday morning the sight of a table full of croissants greeted everyone who walked past reception in Building K1 of the Halls of Residence. The scheme's mastermind had attached small messages to the pastries instructing people to carry out a task, with the idea of cheering up their fellow human beings. The list of kindnesses ranged from generalities ("Forgive someone") to very specific cases involving students ("Feed the Hall's cats"), numbering exactly fifty different "instructions".
As Anas said, on the basis of photos uploaded to social media sites, the scheme proved to be a success – the organizer is collecting the best posts and plans to share some of them later. At the same time, the most important thing for him is to reach everyone with the message: kindness costs nothing, yet it means a lot. "Every moment is a good opportunity to devote ourselves wholeheartedly to our fellow human beings –  that is, let us be the croissants for other people's breakfasts. Not just once, but every day," said Anas.