MIT LinQ Catalyst Europe programme at SZE: focus on innovative health research projects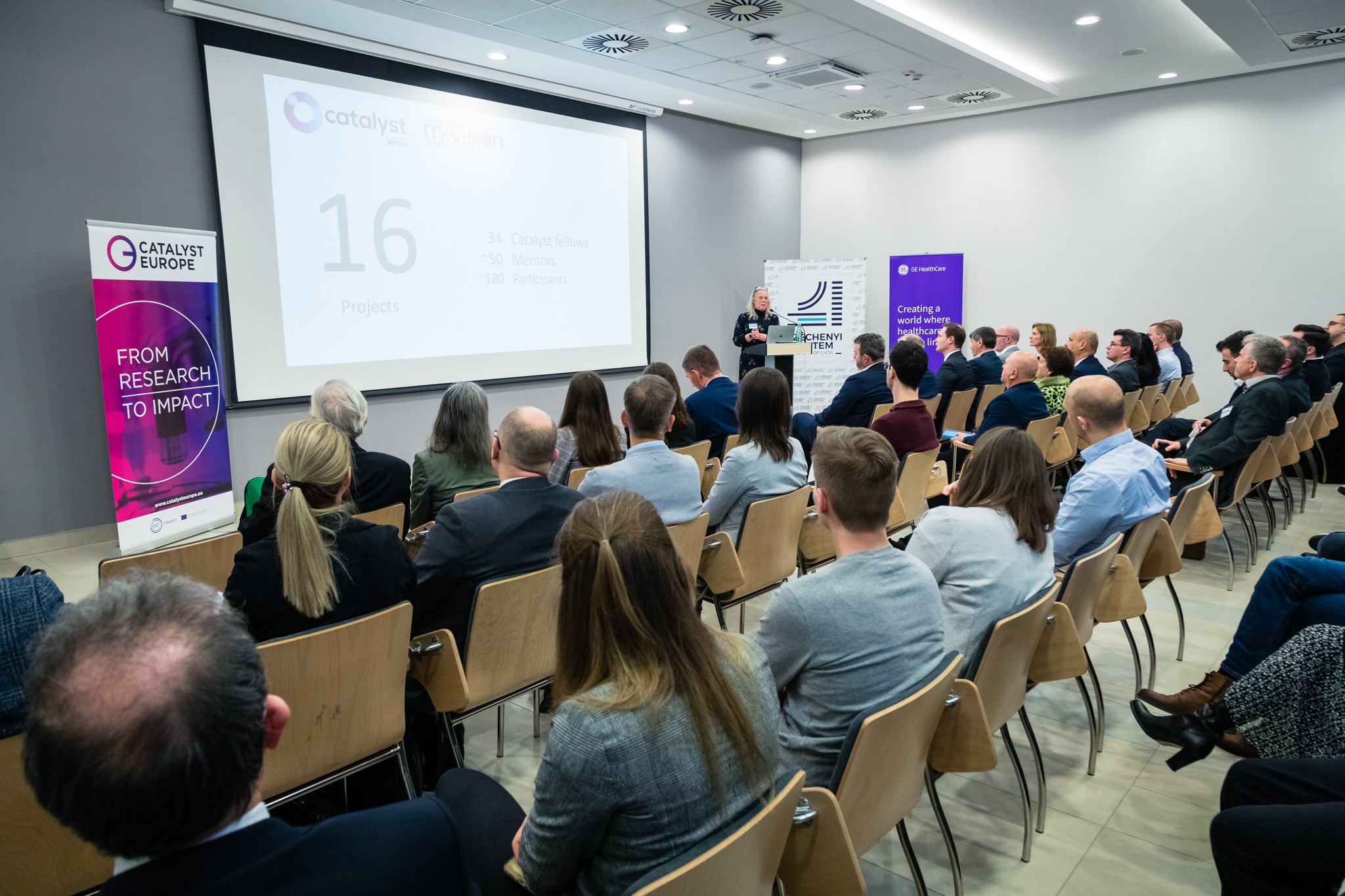 Széchenyi István University, Győr, is hosting a workshop under the MIT LinQ Catalyst Europe programme and in collaboration with GE Healthcare on 25-27 January, which focusses on exploring and supporting healthcare research projects. The programme aims to introduce researchers working on healthcare innovation projects to the methodological elements at the heart of the MIT LinQ Catalyst Europe programme.
MIT LinQ Catalyst Europe is a unique training programme to support health research projects, and, at the same time, a unique methodology. It aims to bring about a paradigm shift in the approach to research, so that it is based on real needs, with results that make a demonstrable impact in real life and benefits for medicine in the fastest possible time.
The workshop will take place between 25 and 27 January at Széchenyi István University, in the framework of a programme established by one of the most prestigious American universities. The event, organised in cooperation with GE HealthCare, will feature researchers from the host institution's departments, such as the Automotive Research Centre and the Digital Development Centre, as well as from a number of the University's partners, who will present innovative healthcare and medical technology products and developments. During the three days, experts from Semmelweis University, the University of Pécs, the University of Debrecen, the University of Szeged, the University of Veterinary Medicine, the Petz Aladár University Teaching Hospital in Győr and several companies working on healthcare solutions will present their ideas. Among the almost 20 R&D topics are interesting examples such as software to help diagnose breast cancer, an AI-driven remote patient monitoring system for lung patients, and eye movement detection glasses developed to diagnose severe vertigo.
 "The workshop ʻFrom Research to Impactʻ provides a great opportunity to introduce the Catalyst methodology, which reimagines academic research to identify and support the most innovative and impactful solutions to unmet medical and healthcare needs. Working in cooperation with  Széchényi István University and GE HealthCare, our mission is to increase the potential impact of biomedical research in the region and improve the likelihood that newly developed solutions will address unmet health care needs and will have a meaningful impact on our society," said Professor Martha Gray, MIT LinQ Director and Catalyst program lead.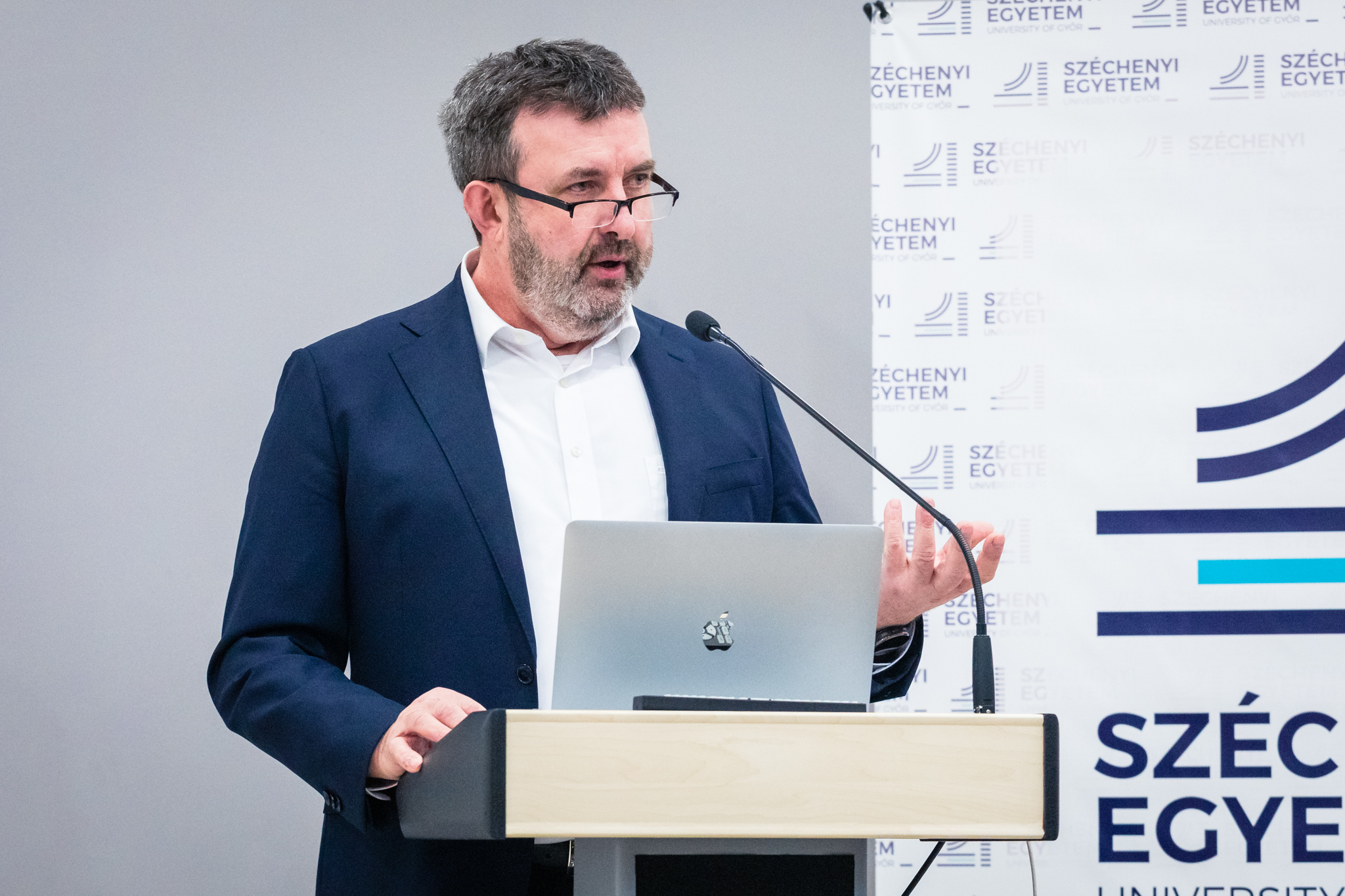 "Széchenyi István University, as an institution with a strong tradition and knowledge in the field of technology, intends to play an increasingly important role in medical technology research. We are pleased that these efforts are now supported not only by our Health Technology Campus in Győr, in partnership with Semmelweis University and Petz Hospital, but also by the world-class MIT LinQ Catalyst Europe programme. Our aim is to become a true technological university responding to complex economic challenges", emphasised Dr László Palkovics, Chair of the Board of Trustees of the Széchenyi István University Foundation.
"For Széchenyi István University, it is of utmost importance to be linked to EU and international programmes in different disciplines in order to become more visible in the global higher education space. This, of course, also gives our teaching staff and students the opportunity to work with the best partners, which is one of the missions of our institution. We are delighted that the MIT LinQ Catalyst Europe workshop will present not only projects born out of the technological partnership between our University and the Győr Hospital, but also excellent research ideas from Semmelweis University, the University of Veterinary Medicine and other Hungarian universities," said Dr Eszter Lukács, Vice President for Global Strategy at Széchenyi University.
 "There is a growing need for more targeted, innovative solutions in patient-centred, efficient healthcare, and R&D in this area is an essential element of GE HealthCare's strategy. Building on our professional, industry and digital expertise, we are pleased to work with our academic, clinical and industry partners and researchers working on innovative healthcare solutions through the MIT LinQ Catalyst Europe workshop hosted by Széchényi István University to facilitate early stage implementation and adoption of healthcare innovations in Hungary," said Lehel Ferenczi, Director Data and Analytics at GE HealthCare.