MOBILI-TEA EVENT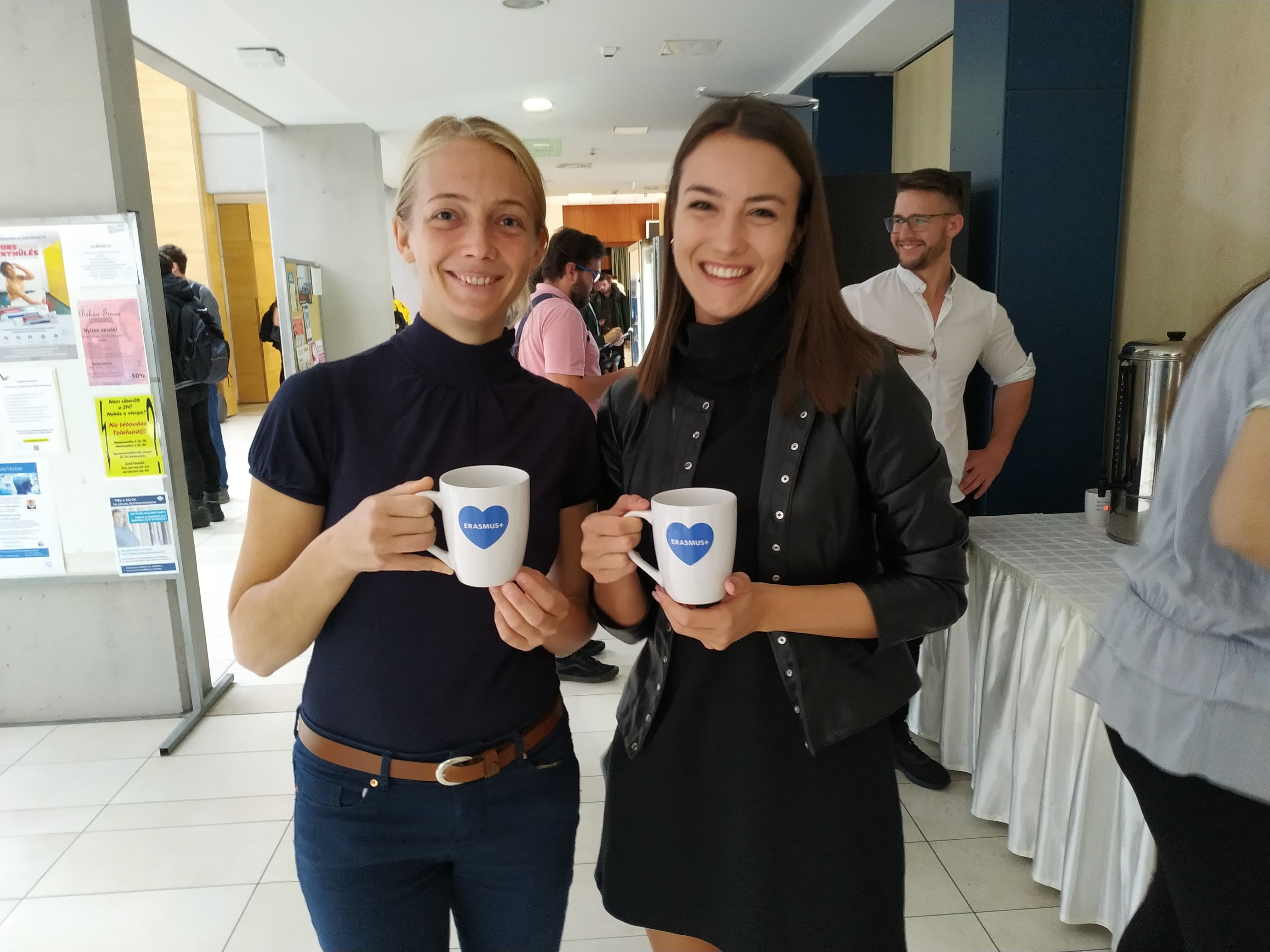 On 10 October 2019, in celebration of the Erasmus Days 2019, Széchenyi István University organized an event titled Mobili-TEA, an informal meeting for both our Erasmus and non-Erasmus students.
This was a casual event where, over a mug of tea and biscuits, students could meet former scholarship holders to talk about their experiences and opportunities.
It was also an opportunity for students intending to spend some time studying outside Hungary to take a test of oral proficiency in either German or English. Students were initially able to practice their language skills in a relaxed manner while socializing before proceeding to an interview with a teacher to measure their linguistic ability in a more formal manner.