Results of student teams at SZE's Digital Development Centre
Two teams of computer science students have been recruited to start their work and studies in the Digital Development Centre at Széchenyi István University. The second-year students are working in virtual and augmented reality environments using existing smart glasses. One of the main goals is visualization of medical imaging solutions with smartglasses, with 2D and 3D visualizations of MRI, CT and RTG images. In another development, in collaboration with the hospital in Győr, telerehabilitation applications will be tested in virtual reality.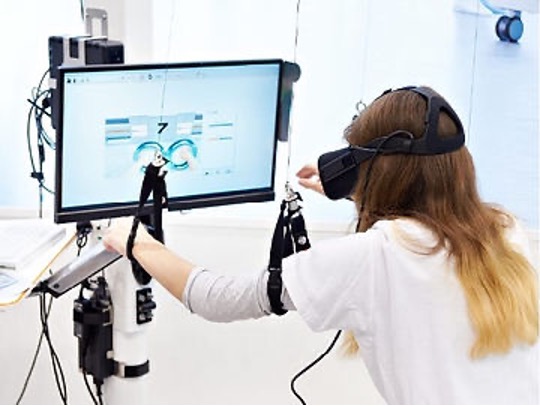 The Digital Development Centre is supported by the GINOP-3.1.1-VEKOP-15-2016-00001 project.