SECOND UNIVERSITY REGATTA HELD IN GYŐR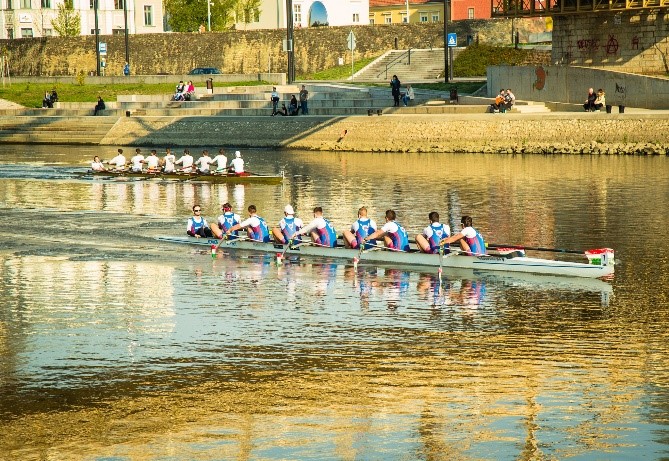 To round up Oxford Balliol College's rowing training camp in Győr, for the second year running a Széchenyi-Oxford Regatta was organised on the section of the River Moson-Danube which flows through the heart of the city centre. This year they were joined by teams from three Czech Universities and two Hungarian Universities. In both the women's fours and in the men's eights races, the Széchenyi teams were the first to cross the finishing line. 
Dr Péter Földesi, Rector of Széchenyi István University and Dr Eszter Lukács, Vice-Rector for Educational Affairs, were in attendance at the event. Dr Lukács commented how great an honour it is for Széchenyi István University that Balliol College took the initiative to propose competing with our rowing teams. The goal is to make the Széchenyi-Oxford Regatta a tradition, allowing the University to showcase  the richness of student life at Széchenyi István University beyond academia, but more especially to highlight the excellent opportunities offered to our students in sports. Dr Lukács emphasized the fact that there could not be a better location for this event than Győr, a city of rivers where rowers can practice and compete in a wonderful environment with excellent facilities.
Teams from Oxford, Brno University of Technology and Széchenyi István University participated In the women's fours race. The Győr team were victors with second place going to Brno and, despite a valiant performance, Oxford finished in third place. In the men's competition likewise, the Széchenyi team was the winner.