STUDENT INNOVATION SUPPORTED BY SZÉCHENYI DUO COMPETITION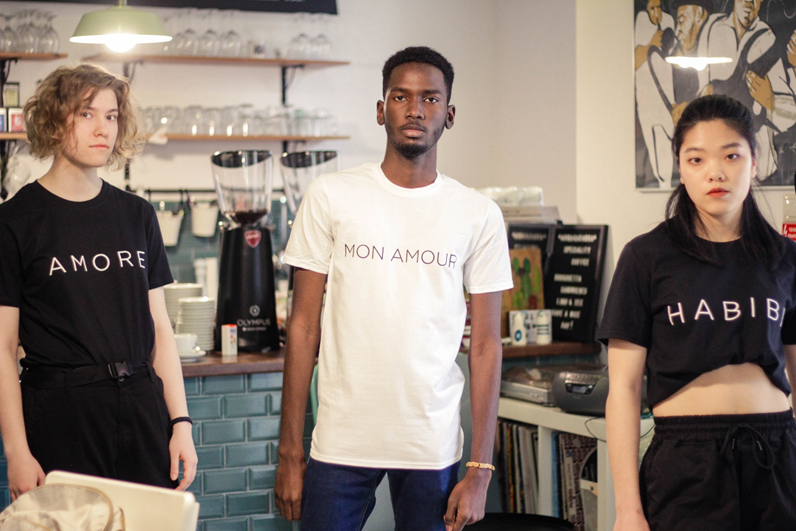 Széchenyi István University is committed to supporting student innovation: the institution strives to embrace all entrepreneurial ideas and research with business potential. One of the successful forms of this is the Széchenyi Duo competition, based on cooperation between lecturers and students, the last round of which ended in January. Within the framework of the National Research, Development and Innovation Office's (NRDI) University Innovation Ecosystem project, three award-winning teams created prototypes in connection with carbon fibre composites, orthopedic braces and creative clothing, the latter of which also launched a business called Anky Pery.
Győr, 11 February 2021.  – Márton Horváth, SZEnews (Cover photo: Anky Pery)
The Széchenyi Duo competition has a long history at the University of Győr. Full-time or correspondence students from the institution can apply for the competition in teams of up to four people – the only condition being that entries must, as a minimum, consist of one student and one instructor working in pairs, so the application is jointly submitted. The best three projects received will be rewarded with cash prizes to be spent on further developing the idea. You can enter with any innovative idea or concept that results in a mock-up, a model, or a prototype.
This year, in a departure from the normal, the closing event of the competition was held online, in which the three winning teams, their instructors, and Dr Tibor Dőry, head of the Management Campus Competence Centre, took part.
"I like Széchenyi Duo because tangible results are always achieved here," said Dr Dőry in his welcome speech, adding that Széchenyi István University is committed to increasing support for student innovation, of which Széchenyi Duo is a part.
Less excess during production
The trio Vidor Bányai, Dávid Gangl and Kristóf Klem were the first to introduce themselves. They have developed a new technology to economically recycle waste generated during the production of carbon fibre composites.
"At the university's Formula Student team, we made composite body parts and started thinking about what to do with the resulting excess after the mould had been etched. So, we set a goal to increase our material yield factor," said David Gangl, describing their project. He explained that they had found solutions to the problem already existing in industrial practice, adding that was the starting point for the development of their own technology.
David Gangl said that until now the side of a heat exchange unit has been made of one and a half millimetre thick aluminium, which is much heavier than if it were made with their composite.
"Usually, long-stemmed composites are used for lamination, so the resulting residue would be shredded into fibres of suitable shorter length, from which, using a process, a new composite could be made. Not only would this save a lot of money, but we could also produce parts which up to now we have not been able to, he explained. "There are companies that have combined existing production versions of composites in a special way, but we could not take that idea over directly as it would be very expensive. Instead, we came up with the idea of replacing the pressure of injection moulding with pressing," David added.
The team believes that the practical application of the technology will result in more cost-effective manufacturing and optimized products. It is planned to make several tensile bodies from the new type of composite, which will be tested in the university laboratory.
Is the age of plaster over?
"Our team set a goal to rethink medical braces," said Dávid Krecz, a Vehicle Engineering undergraduate student, in his introduction to their prototype. "The real innovation of our entry is that we can produce a customized product for everyone. We use a 3D scanner to map the damaged body part, prepare a computer model, and then create the brace with molecular printing. It offers a high degree of comfort compared to traditional plaster, weighing much less and does not need to be protected from moisture, which means ease of cleaning," he said, listing the benefits.
The brace can be decorated as desired, with patterns limited only by the imagination. During the planning, János Sági placed hexagonal holes in the surface of the prototype, which are not only aesthetically interesting, but also have the function of providing ventilation.
For the brace to be easily attached to the broken body part, it had to be cut in half with screws connecting the two halves. (Source: Printector)
"From an engineering point of view, our goal was to choose a plastic that is sufficiently strong, resistant to mechanical stress and with appropriate durability. For easy printing, we chose PLA polylactic acid," added János Sági, the member of the team responsible for production. "Manufacturing is carried out with 3D printing, the speed of which is a key issue as it makes up a large part of the time-cost of the process. Using the current method and technique, we need half a day to complete the operation, but we are confident that with the development of the technique, this can be reduced to a fraction," the student explained.
The team mentor believes the product could have an enormous raison d'être in both healthcare and sports rehabilitation. According to Beatrix Faragó, this is also evident from the fact that more and more companies with similar profiles are appearing on the market. "It remains to be seen who will be first on the market with their product," she noted.
An international student won first prize
The third and last Széchenyi Duo competition can be linked to the name of Anas Hawary, who our readers may already know: in our previous article, we reported on our international student's own brand, called Anky Pery. As it turned out, Anas had been playing with the idea of ​​a unique clothing brand for a long time, so it did not come as a surprise when Dr Tibor Dőry encouraged him to participate in the tender.
"I deal with casual outfits, and I mainly sell custom-designed T-shirts. Our clothes promote the values ​​of love and diversity. I recently decided to introduce a new product, so I started selling socks as well. In the meantime, our website was launched, we are enhancing our social media presence, and we have been in touch with influencers," said Anas, adding that in the future the emphasis will be on sustainability, so they will only offer eco-friendly clothing to their customers.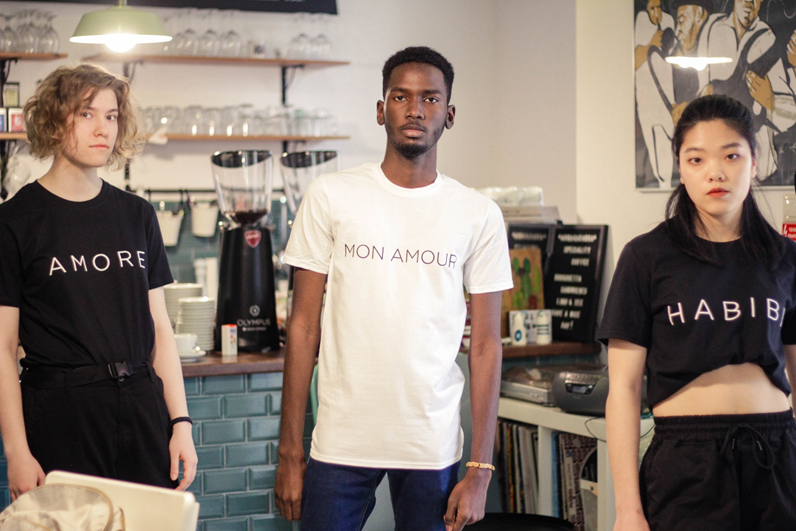 Anas Hawary promotes the values of love and diversity through his own fashion brand.
(Source: Anky Pery)
The jury appreciated that Anas not only created a prototype, but also launched his business. "I really liked the entrepreneurial attitude you represent," Dr Dőry said turning to the winner. "The other teams were good at the prototypes, but you envisioned something and implemented it, and what's more, right in the middle of the coronavirus epidemic. You are setting an example that can be followed by others as well," said the head of the Management Campus, who encouraged everyone to take part in the next round of the Széchenyi Duo.