Study in Europe Fair 2019 and Second Korea-Hungary Higher Education Forum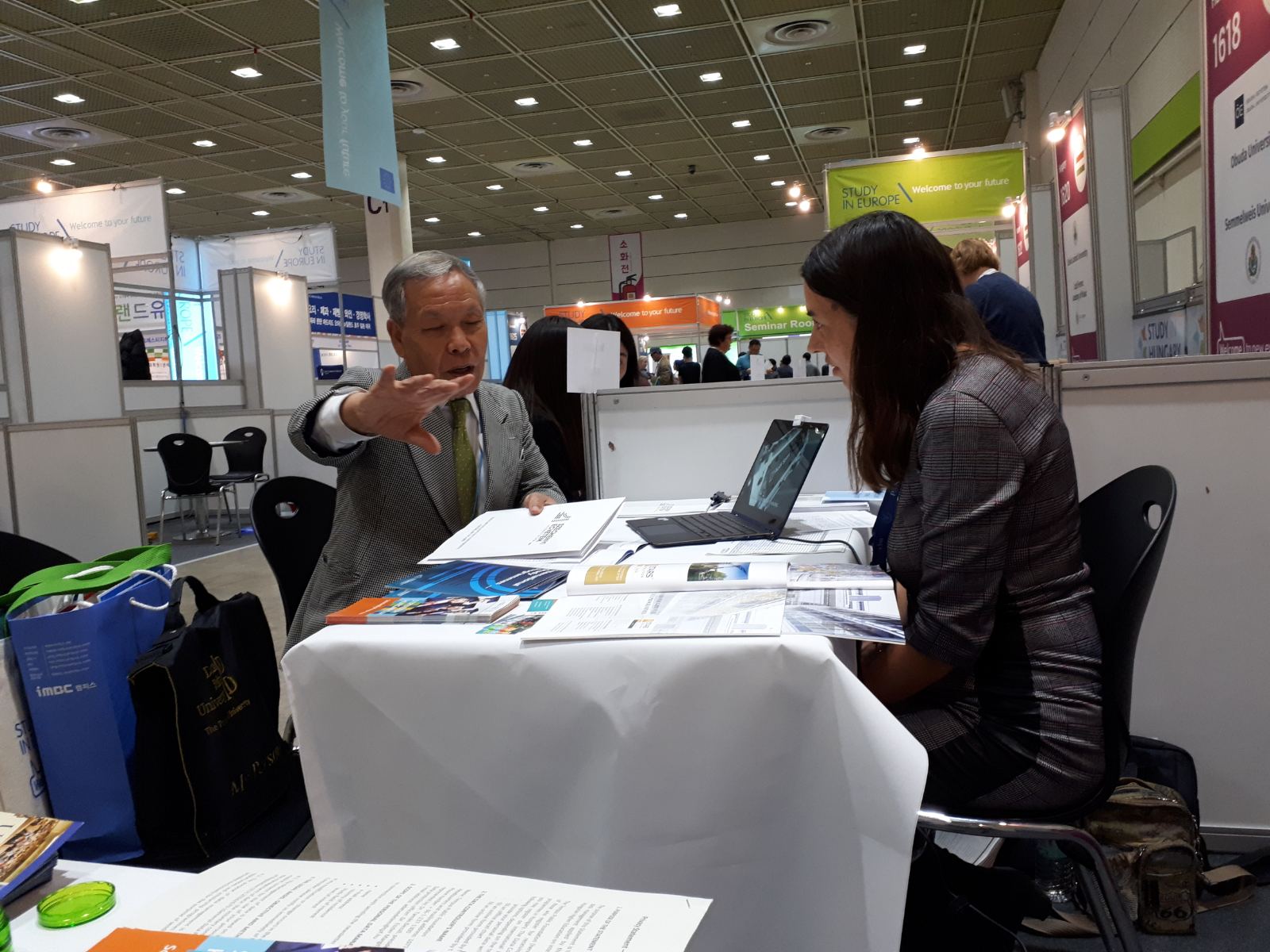 Organized by the Tempus Public Foundation, 11 representatives of 10 Hungarian higher education institutions, the representative of the Hungarian Rectors' Conference and 3 representatives of the Tempus Public Foundation travelled to Seoul and participated in the "Study in Europe Fair 2019" and the "Second Korea-Hungary Higher Education Forum". Széchenyi István University was represented by Dr Anikó Zseni, Vice-Dean for Educational Affairs at the Audi Hungaria Faculty of Vehicle Engineering.
The Student Fair on 2-3 November was held at the COEX Convention and Exhibition Centre in the Gangnam district of Seoul. During the event, many interested Koreans and some foreigners (both students and their parents) visited the booths of universities from all over the world. Among the English-language taught programmes offered by Széchenyi István University, the visitors were most interested in business administration, marketing, computer science, engineering science and music programmes, primarily at BSc/BA level. In addition to questions relating to the main elements of the academic programmes, information on tuition fees, cost of living, Halls of Residence and the companies in Győr were requested by the potential students and their parents.
At the Second Korea-Hungary Higher Education Forum, held on the 4 November, 14 South Korean higher education institutions and the National Institute of International Education were represented. The meeting was opened by Dr Mózes Csoma, the Hungarian Ambassador to South Korea. The programme involved four main sessions. The event began with plenary presentations on Hungarian-Korean cooperation and scholarship opportunities. Subsequently, there was a panel discussion on the keys to a long-term inter-institutional cooperation. During the workshop, there were guided table discussions on the best practices of long-term Korean-Hungarian cooperation in the field of academic relations and student mobility. Finally, the market place gave the opportunity for partner negotiations.