SZE supports residents of state children's home with charity
In addition to high-quality educational and research activities, social responsibility is also important for Széchenyi István University. In this spirit, for Advent the institution supported the residents of a state-run children's home via the Children's Nutrition Foundation.
Széchenyi István University has made great progress in internationalisation in recent years. According to Dr Eszter Lukács, Vice President for International Strategy, the student community now includes young people from almost seventy countries, and the number of international students is around one thousand, with forty English-taught courses on offer. "The process has many advantages. The English-language presentation and publication skills of our academic staff are improving, which contributes to the global visibility of our institution. In addition, our students can study at home in a truly diverse international environment.
"Internationalisation also generates significant income for our institution, and we thought we would use some of this to support charitable causes in the run-up to Christmas, with the aim of making children's Advent brighter," said Dr Lukács.
The idea was followed by action, and Széchenyi István University donated food to the Children's Nutrition Foundation. Csaba Fekete, president of the nationally known NGO, said:
The treats were taken to a state-run children's home in Budapest, where orphans or children whose parents are not capable of raising them live.
"This donation is a good example of social responsibility, which also contributed to a healthy and varied diet for the children," he said.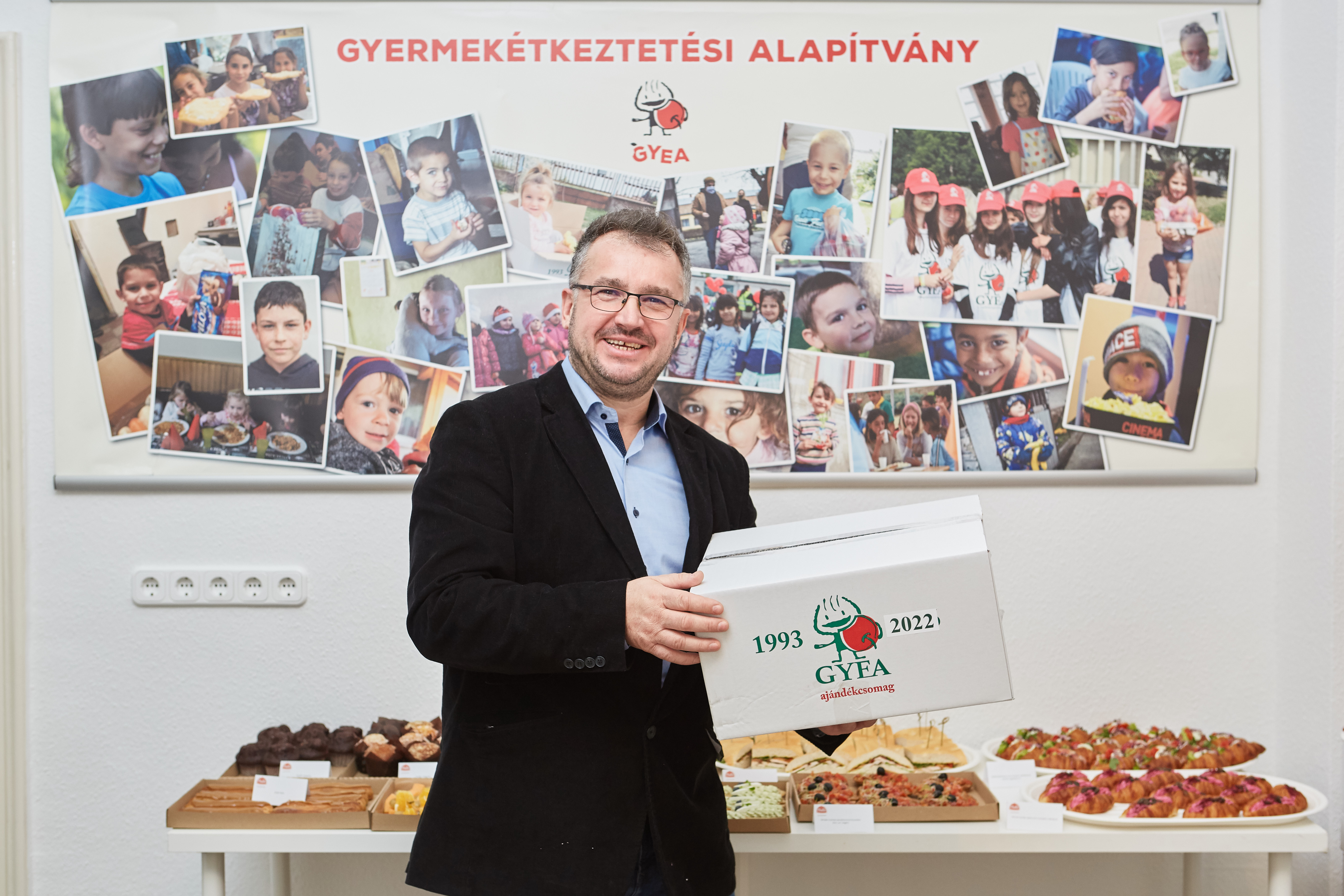 Csaba Fekete, President of the Children's Nutrition Foundation (Photo: Emese Sándor)