Széchenyi Faculty of Law lecturer wins Fulbright scholarship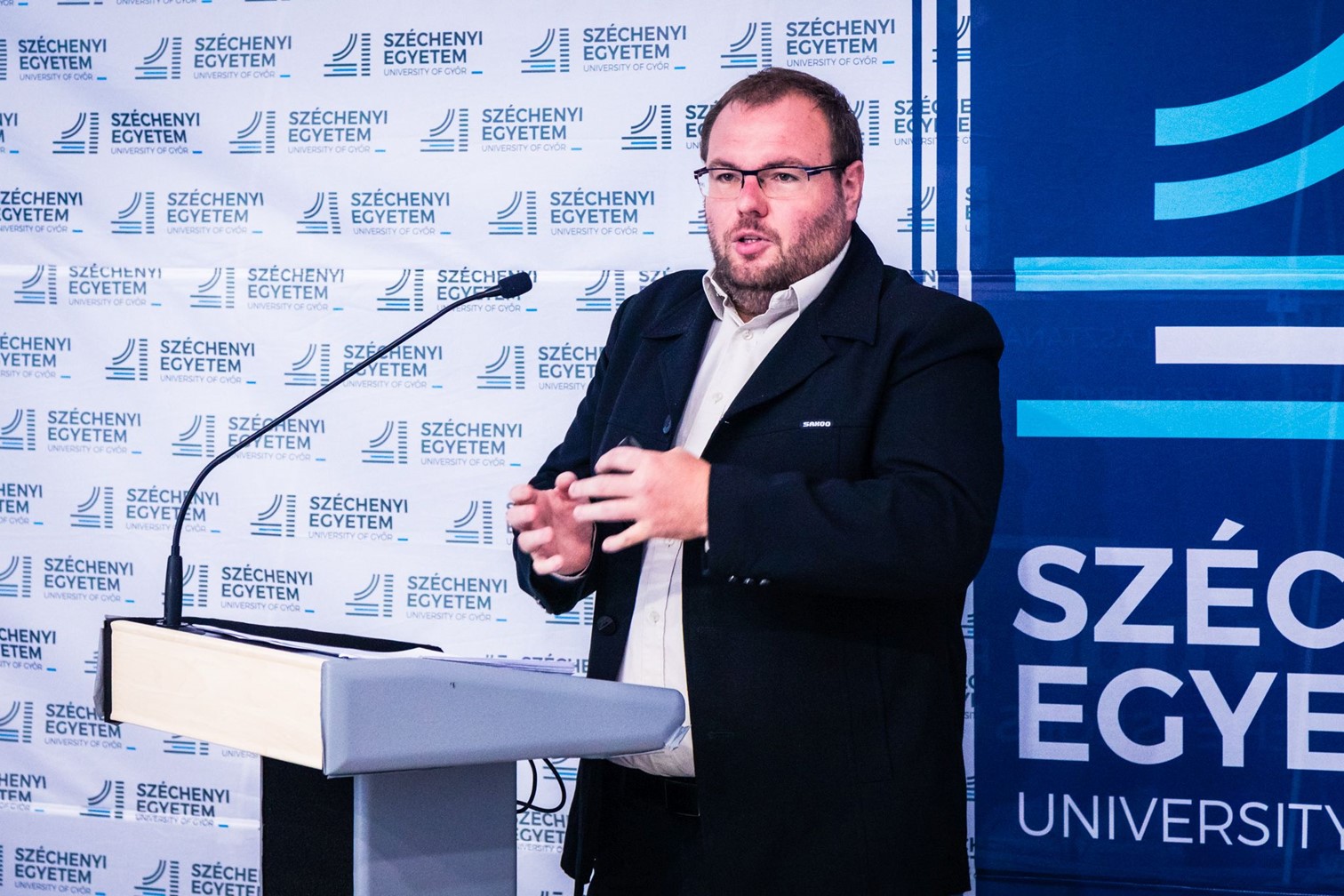 Today considered as the fifth battlefield, cyberspace - that is the space of online communication and data traffic - and cyber defence lie at the heart of the prestigious Fulbright scholarship place won by Dr Roland Kelemen of the Deák Ferenc Faculty of Law at Széchenyi István University. Through this, he seeks to not only enrich his own knowledge, but also the institution's international relations.
Last year, the Polish Fulbright Commission launched a scholarship programme for Hungarian, Polish, Slovak, Czech, Bulgarian and Romanian university lecturers and researchers: from mid-March of this year, successful applicants will be able to take part in a four month online course on cybersecurity and in Autumn they will be able to visit several related organizations in the field in the USA, such as the University of California's Institute for Cyber Security, the Department of Defence's cyber department, and the headquarters of large IT companies. The 29 participants include Dr Roland Kelemen, an employee of the Department of Legal History at Széchenyi István University.
"I've been dealing with this topic for a long time, and in the last six to seven years, I've written more than ten papers alone or with fellow researchers, such as on cyberterrorism or the use of cyberspace in hybrid conflicts. The course promises to be extremely useful, as it will cover many of the latest developments in cyber security and cyber defence, such as economic, national security and international law aspects. The lectures will be given by renowned American university lecturers and practitioners, and it goes without saying how far ahead the US, as a leading technological power, is in this field," explained Dr Kelemen in answer to our question about the reason for his application. The researcher said that in addition to enriching his knowledge, he also wants to expand his scientific and professional contacts via the programme. He is hoping for Széchenyi István University to also benefit from this.
"Cyber ​​protection is becoming increasingly important, because when we take our smart phone or do our work on a computer, we are already at risk of our credit card or other personal information being stolen, for example. Today NATO also recognizes that apart from land, water, air and space, cyberspace is the fifth battlefield. In recent years, interstate cyber activity, as well as cybercrime and cyberterrorism, have picked up, while in the area of technological solutions and especially regulation, we are lagging behind," Dr Kelemen explained. According to him, in terms of cyber security, one of the most important links is the user himself, because without the user it is not possible to create secure background systems. He believes that because of this, in the future, not only IT engineers, but even lawyers or economists – many of whom will become decision-makers – will need to have cyber security knowledge, so it is worth emphasizing this in higher education. He is confident that with the experience gained thanks to the Fulbright scholarship, he will be able to contribute to this at Széchenyi University.
One of the most prestigious scholarships in the world
Fulbright is one of the most prestigious scholarships in the world, currently operating in 155 countries. It was founded by US Senator J. William Fulbright with the support of the US Department of State, governments of partner states and the private sector. Its basic goal is to promote mutual understanding between countries, as well as to provide opportunities for scientific research work and the professional exchange of ideas.