Széchenyi István University presents its sustainability activities on a new website
Sustainability is a key priority in the life of Széchenyi István University, and a focus of the training, research and events that take place at the institution. The recently created website brings together and presents these activities in Hungarian and English.
"The Széchenyi István University not only takes sustainability into account, but also promotes it through its education, research and events. The institution is engaged in such a wide range of activities in this field that it is worth presenting it to everyone as a whole," said Csilla Tóth, Director of the University Library and Archives, about the background to the new website. She explained that the homepage of the website was designed to show the achievements of the University in relation to the 17 Sustainable Development Goals (SDGs) of the United Nations. These include - but are not limited to - health and well-being, gender equality, quality education, affordable and clean energy, responsible consumption and production, industry, innovation and infrastructure, reducing inequalities and tackling climate change.
"On the website you will find a description of the UN's ambition for each of the 17 goals. This is followed by a presentation of the activities, programmes and events of Széchenyi István University in the respective thematic areas. On the website you can find publications and publications on the topic, and even a list of courses and training courses related to the given sustainability goal. My direct colleagues and the staff of the Education Directorate of our institution have been very helpful in compiling these", the Director explained. In the future, the new University Sustainability Strategy and Sustainability Report will also be made available through this platform.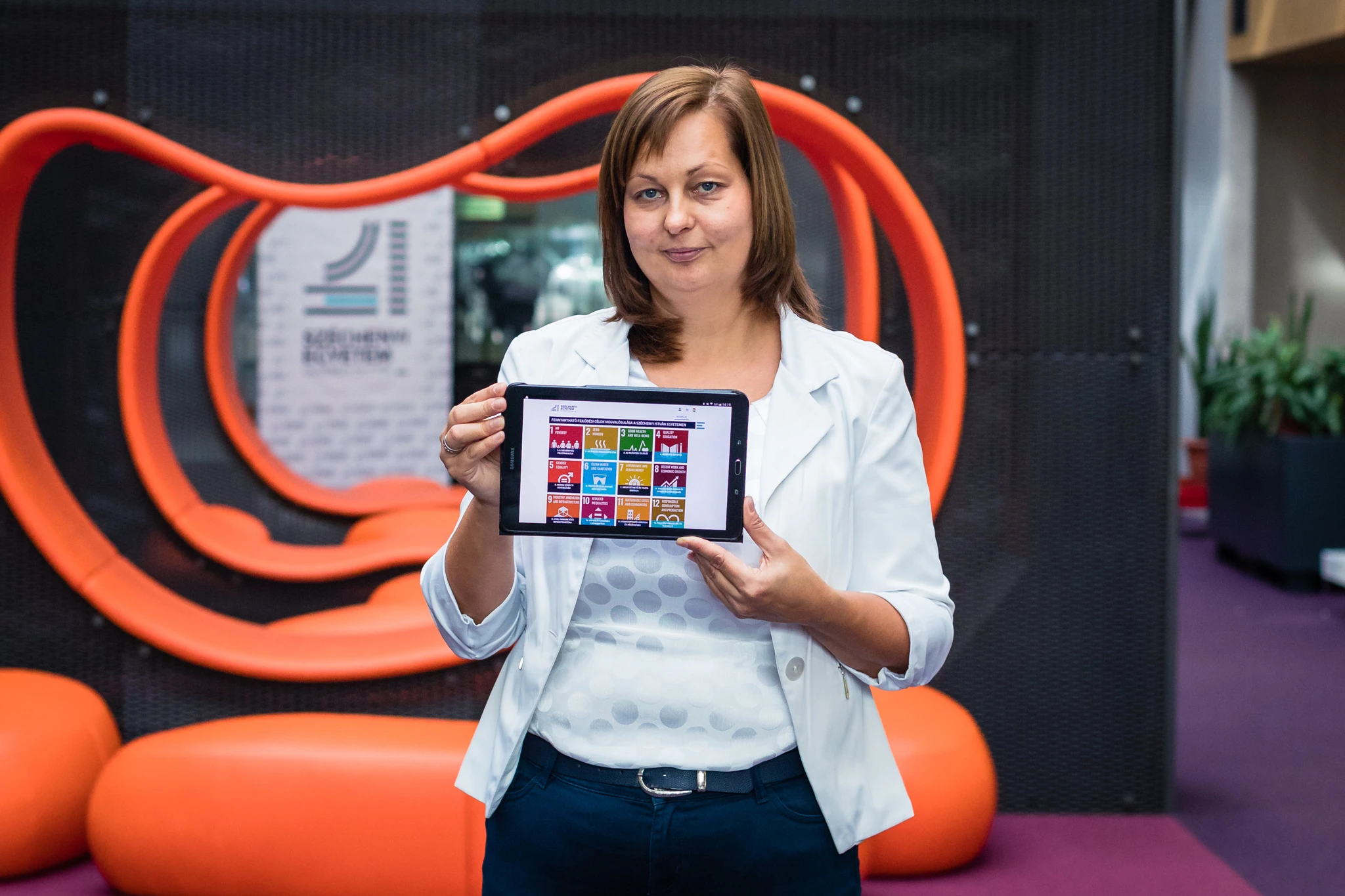 Csilla Tóth, Director of the Széchenyi István University Library and Archives, says the new website shows the wide range of activities in the field of sustainability (Photo: Csaba József Májer)
The website is also another tool to raise awareness of the institution, not only among university citizens, but also among the residents and organisations of the city and the region. It is also important because, year after year, world rankings in higher education are increasingly looking at universities' compliance with the ideals of sustainability. In fact, one of the most prestigious international rating organisations, Times Higher Education (THE) Impact Rankings, specifically measures universities' performance against the UN Sustainable Development Goals. In this ranking, Széchenyi István University was recently ranked among the top 300 universities in the world in the category "Sustainable Cities and Communities", which shows the institution's commitment to sustainable development, which it considers a strategic priority.