Tech giant Huawei and Széchenyi István University - a close partnership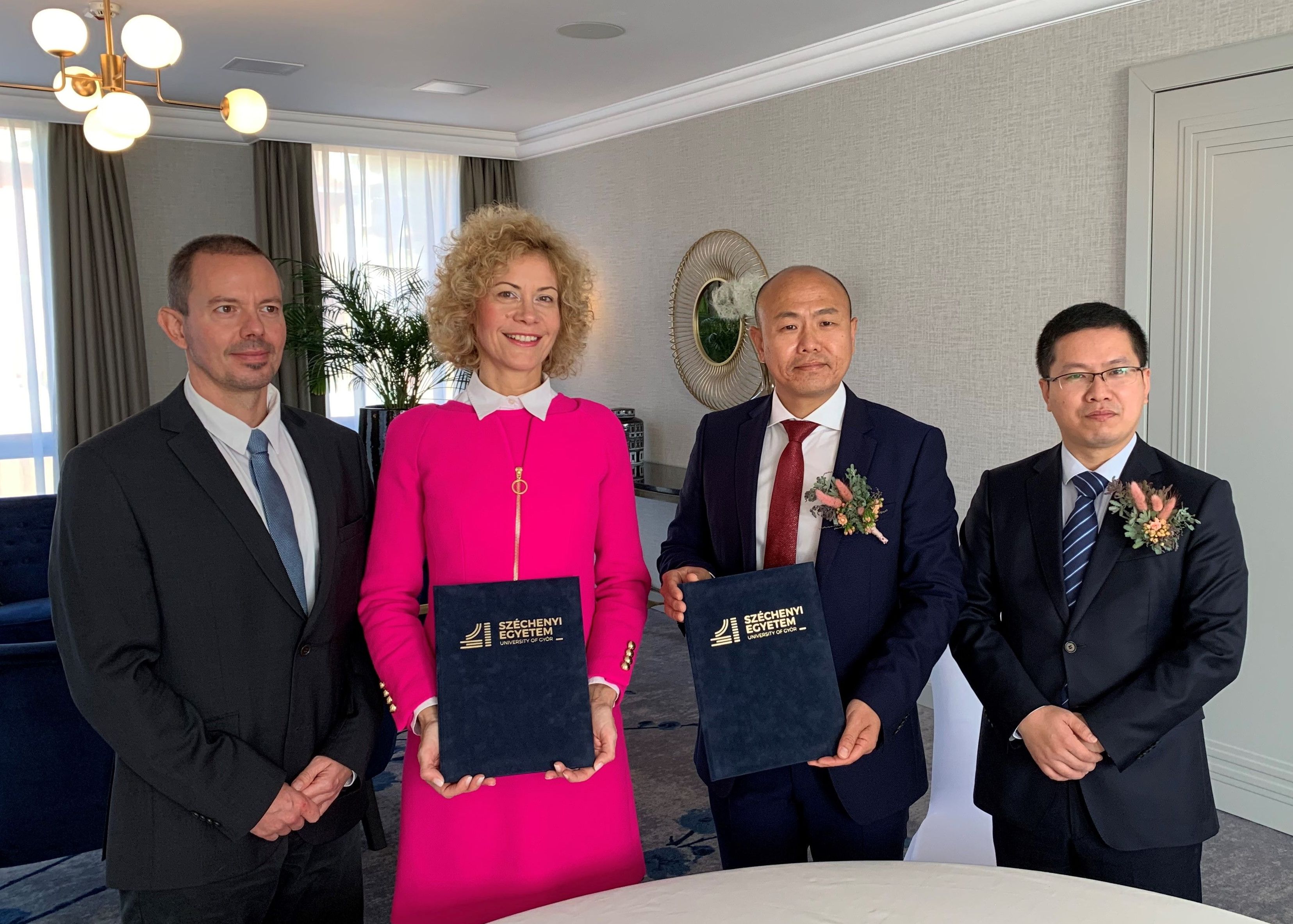 Széchenyi István University, at the forefront of the training of telecommunications professionals, and Huawei, the giant of the telecommunications world, have for years been intensifying their continuous collaboration. The Chinese company will make its English-language training programmes available to students free of charge, so increasing the global competitiveness and attractiveness of the Győr institution and improving its position in Higher Education rankings.
Huawei, today the world's leading provider of info-communication solutions, has been present in Europe for 20 years and in Hungary for 15 years. Since 2005, the company has invested $1.5 billion in Hungary, making it the second largest Chinese investor. Eighty percent of the Hungarian population uses the company's telecommunications devices for their communications.
Huawei Technologies Hungary and Széchenyi István University, which plays a prominent role in the education of Hungarian telecommunications professionals, have for years maintained a close, continuous relationship with each other, based on cooperation agreements concluded in 2015 and 2016. Accordingly, Huawei has supported the university with lab and equipment development, and the collaboration also includes the involvement of students and academic staff as well as joint R&D programmes.
At an event in Budapest for the occasion of the company's current anniversary, the two parties further strengthened their partnership by signing another agreement. Dr György Wersényi, Dean of the Faculty of Mechanical Engineering, Informatics and Electrical Engineering, said that, according to the document, Huawei will make their English-taught training programmes available free of charge to Széchenyi students, who will be able to gain specialized, world-class knowledge using the company's infrastructure. "The value of this is obvious, as in this way our university can increase its attractiveness in the area of English-taught academic programmes, and our top graduates will have the opportunity not only to find employment at Huawei Hungary, but globally, including the Chinese company's huge suppliers, collaborators and end-user partners," said the Dean.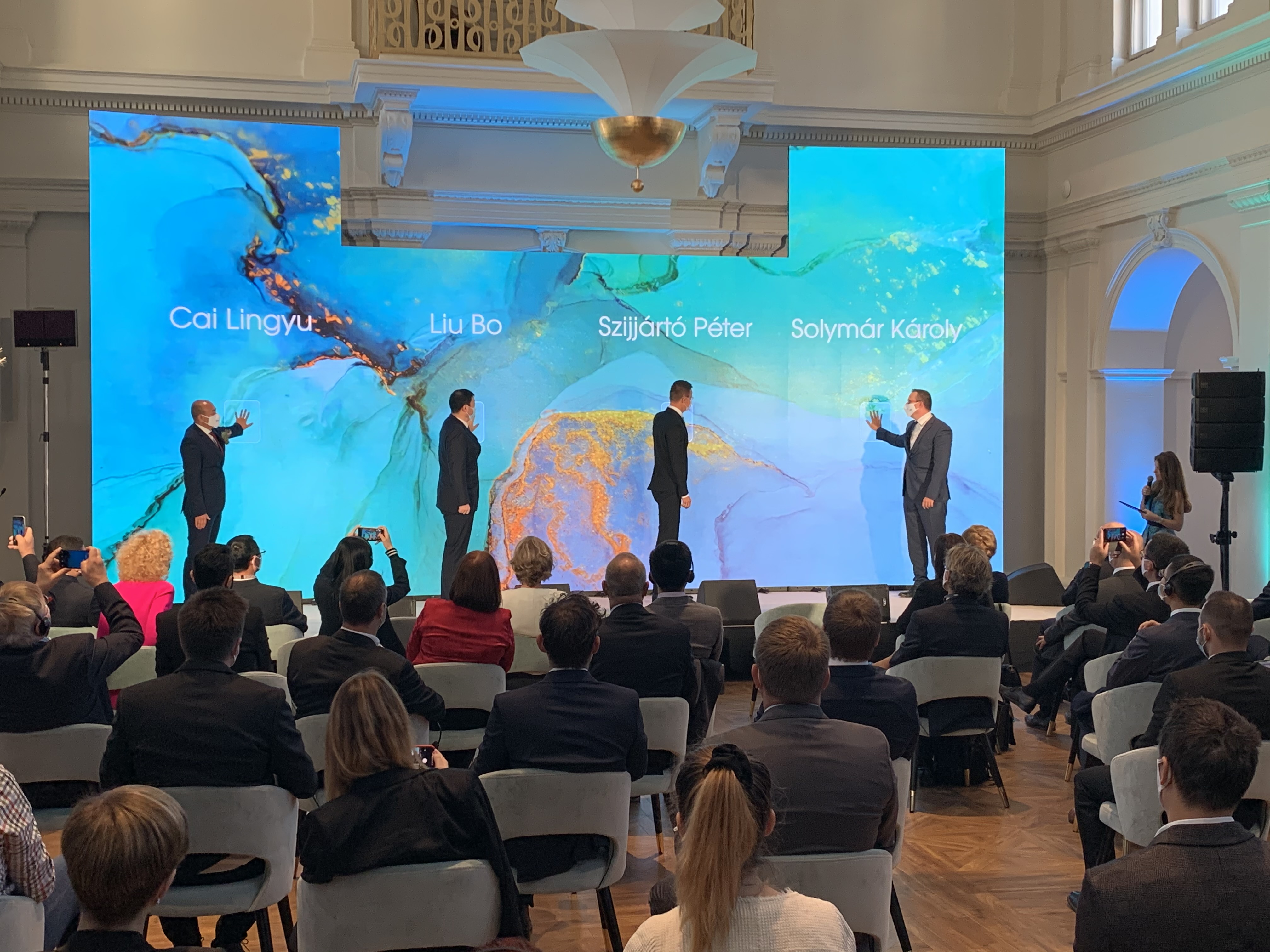 Photo of Huawei's anniversary event, also attended by Péter Szijjártó, Minister of Foreign Affairs and Trade, and a member of the board of trustees of the Széchenyi István University Foundation.
Dr Eszter Lukács, Vice-Rector for Educational Affairs, emphasized that Master's  programmes in Computer Science, Computer Science Engineering and Business Informatics can also be studied in English at Széchenyi István University, so that the education provided by Huawei will be available to both Hungarian and international students. "In this way, Huawei contributes to further improvement in the University's competitiveness and the enhancing of its quality education. Already, our graduates in this field have been able to find employment immediately, and with this additional training they will acquire state-of-the-art practical knowledge," said Dr Lukács.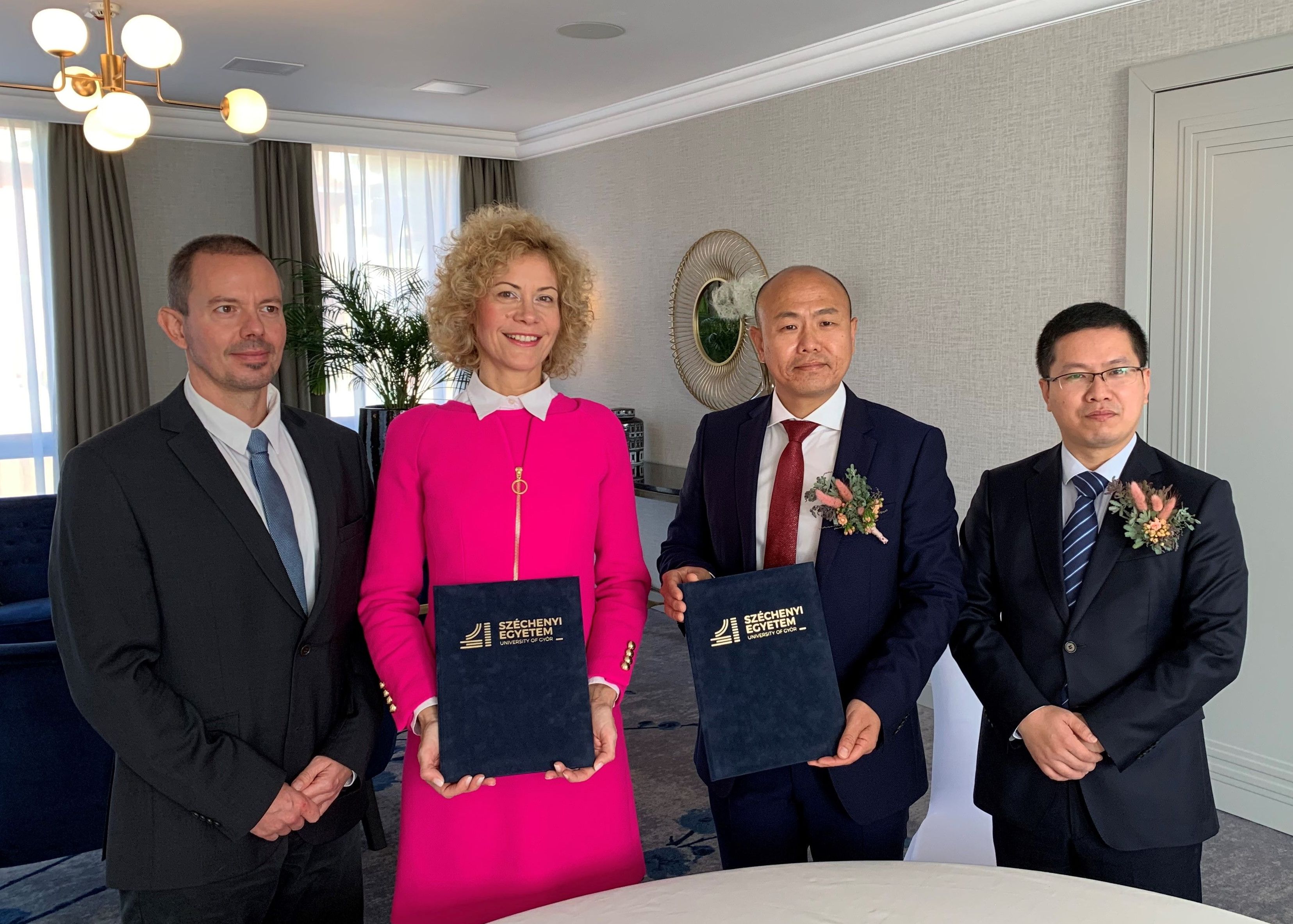 Dr György Wersényi, Dr Eszter Lukács, Colin Cai, CEO of Huawei Technologies Hungary and Francis Shen, Business Manager of the company following the signing of the cooperation agreement.
The University of Győr is already listed by the two largest university rankings organizations in the world, QS and Times Higher Education. "One of the key goals of the model change at Széchenyi István University is to increase future capabilities, to educate students who can acquire internationally competitive knowledge. For us, Huawei is a global corporate partner, and as such is also important because this further improves our position in Higher Education rankings and increases the global visibility of our institution. In addition, recruiting good students is greatly helped by the University's collaboration with well-known, world-renowned companies, which, in addition, can have an impact on industrial orders and, as in the present case, on educational programmes that complement traditional academic curricula," stressed the Vice-Rector.